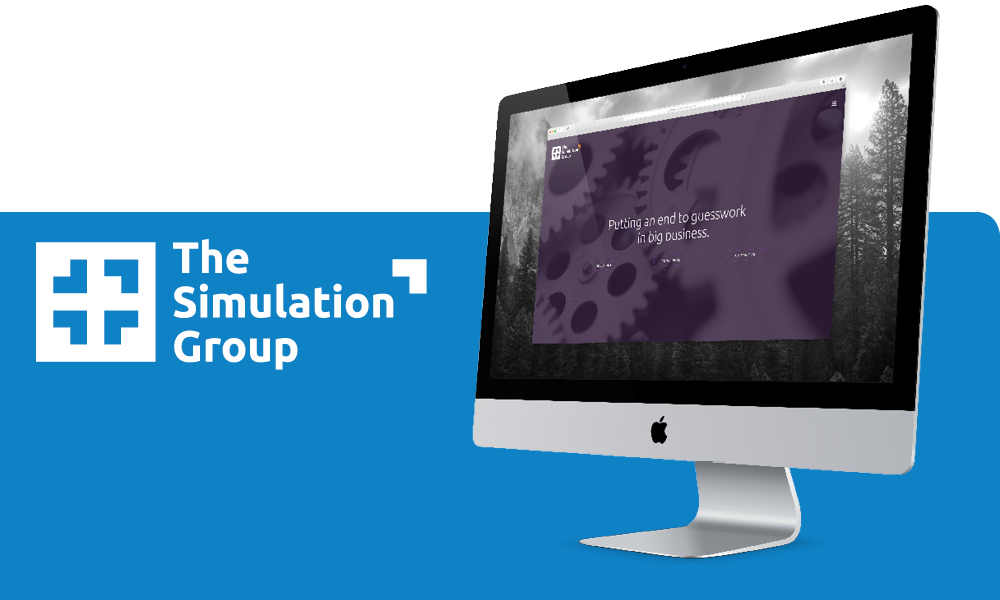 Rebranding can be a challenging time, especially when you need to transfer it across a website.
Platform's design team recently undertook such a challenge with The Simulation Group.
Towards the end of 2014 TSG Consulting decided it was time to revert to its original name – The Simulation Group. Alongside this change came a need for a refreshed website; something which was simplistic and modern but effectively demonstrated The Simulation Group's story and service offerings.
The website is a single page design reflecting a shift towards a more modern, user friendly website with the majority of previous sites being multi-page designs.
The Simulation Group rethought how its previous website worked and opted to completely strip back the content to focus on what was really important. They came to Platform knowing exactly what they expected from a new website.
The website uses highly visual design elements with high impact imagery and icons. Prospective clients are able to visit the page and get an overview of The Simulation Group's key offerings and, from there, are prompted to begin a conversation with the company to find out more.
The new website has been a huge success in that it is everything a website should be:
It has a single purpose.
It is clear, concise and simple.
There isn't an overload of information; therefore prospective clients visiting the website are more likely to retain the relevant information.
Platform's design team were able to produce this website in a period of two weeks, with the website going live just before Christmas.
For more information on Platform's website packages please contact us at.