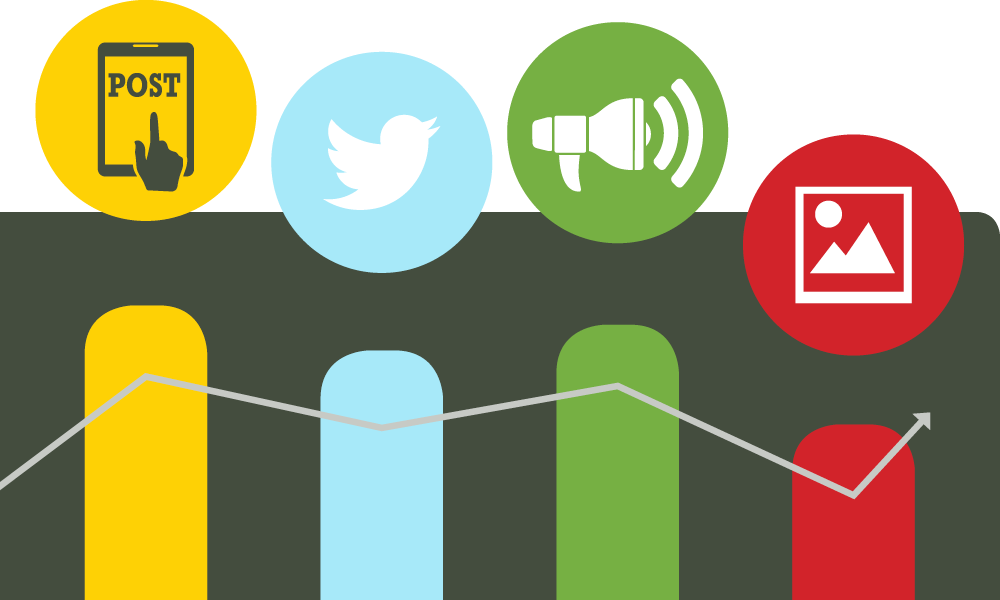 Why has the uptake of social media by Australian businesses stagnated, and why does it matter?
Social media has become an integral part of modern society, fundamentally changing the way we communicate with each other, what we talk about, how we come to information and how business engages with customers. Or has it?
According to the 2015 Sensis Social Media report, (May 2015) now in its fifth year of publication, only 33% of Australian businesses have a social media presence, compared with 68 percent of consumers; with no growth in the proportion of businesses using social media relative to 2014.
Even more surprising is that the most recent Australian Bureau of Statistics data (July 2015) shows that less than half of all Australian businesses have a web presence (47%).
Yet for the 68 percent of Australian's who are online and use social media, the internet is the first place you look for a business, right?
That is not the view for some. The most common reason sited in the ABS data was no need for a web presence, at 58%. Lack of technical expertise also rated highly as did set up and ongoing maintenance costs.
Social media 'haves'
When it comes to social media uptake, the ABS statistics shows some industries have risen to the challenge better than others.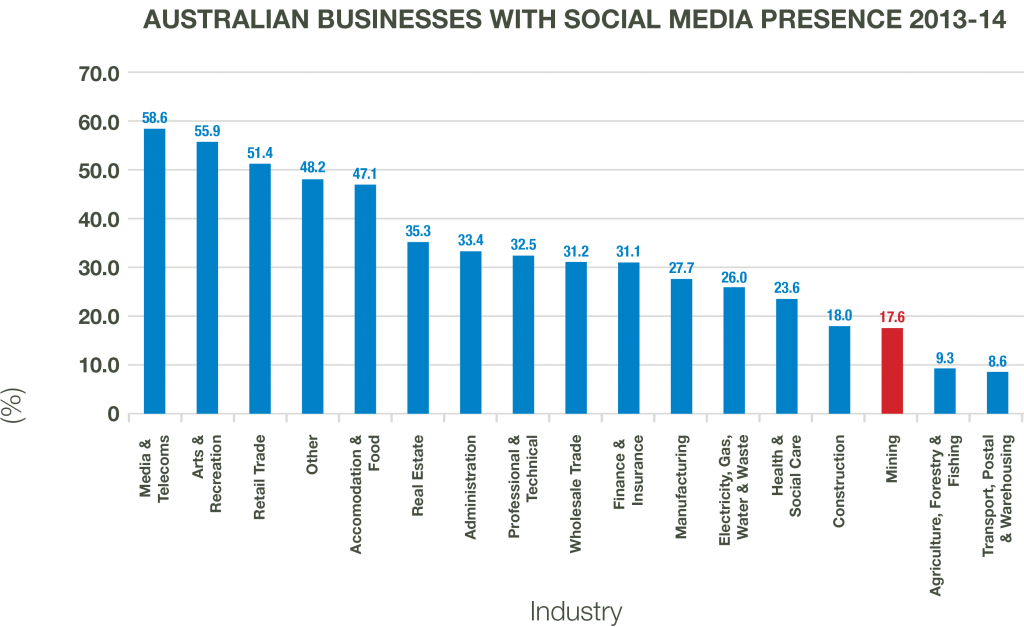 (Source – ABS 81660DO001 Table 1 Business Use of Information Technology, selected indicators, by employment size, by industry, 2013-14)
The most commonly reported activity for social media use was to develop company image or market products (79%), followed by communicate with customers (69%). This trend was consistent across all employment size ranges.
The social media by industry data just demonstrates what communications and marketing professionals have known for years, business to consumer (B2C) businesses have embraced digital communications more readily, while industry has been slow to do so.
 'The have nots'
The statistics are significant in that 97 percent of Australian business is small business and of the 2,100,162 actively trading businesses in Australia in June 2014, the largest number were in the construction industry (16.1 per cent), followed by professional, scientific and technical Services (11.9 per cent) and rental, hiring and real estate services (10.9 per cent).
These are service industry businesses and it is the Business to Business (B2B) sector that is falling behind on social media uptake.
Why does it matter?
Because according to the 2015 Sensis report, those businesses embracing social media are more confident about their business prospects and reported better sales and profitability and employment performance than those without a social media presence.
For those willing to take up the challenges and opportunities, the rewards are there.
The continual evolution of social media and marketing has refocused the world of marketing and communications, placing people and their experience at the heart of things, rather than products and services.
The theories of mass marketing have been replaced by a 'social marketing' approach.
That doesn't mean the fundamentals have been replaced. This is a shift in thinking.
A focus on engaging with customers, providing them the experience of your company, and 'pulling' them in with relevant information and content creates understanding and trust in the process.
Businesses still using the 'push' mechanisms of the mass marketing theory are perceived as pushy, instead of consistently helpful and creating value.
Even more than this, social media uptake matters because the changes social media represents are the tip of the iceberg.
For those businesses who can only see the disruptions rather than the opportunities being created by the the innovations occurring all around us are likely to be facing a 'Kodak moment' of their own in the not too distant future.
After all, when the government rather than industry is calling for innovation, you know the preverbal gate is already open, the question is where is the horse?